In March 2020, 
Djamila Knopf
 submitted a painting to the popular Draw This In Your Style Challenge (
#dtiys
). She created the very beautiful, summery piece below and invited others to draw their version.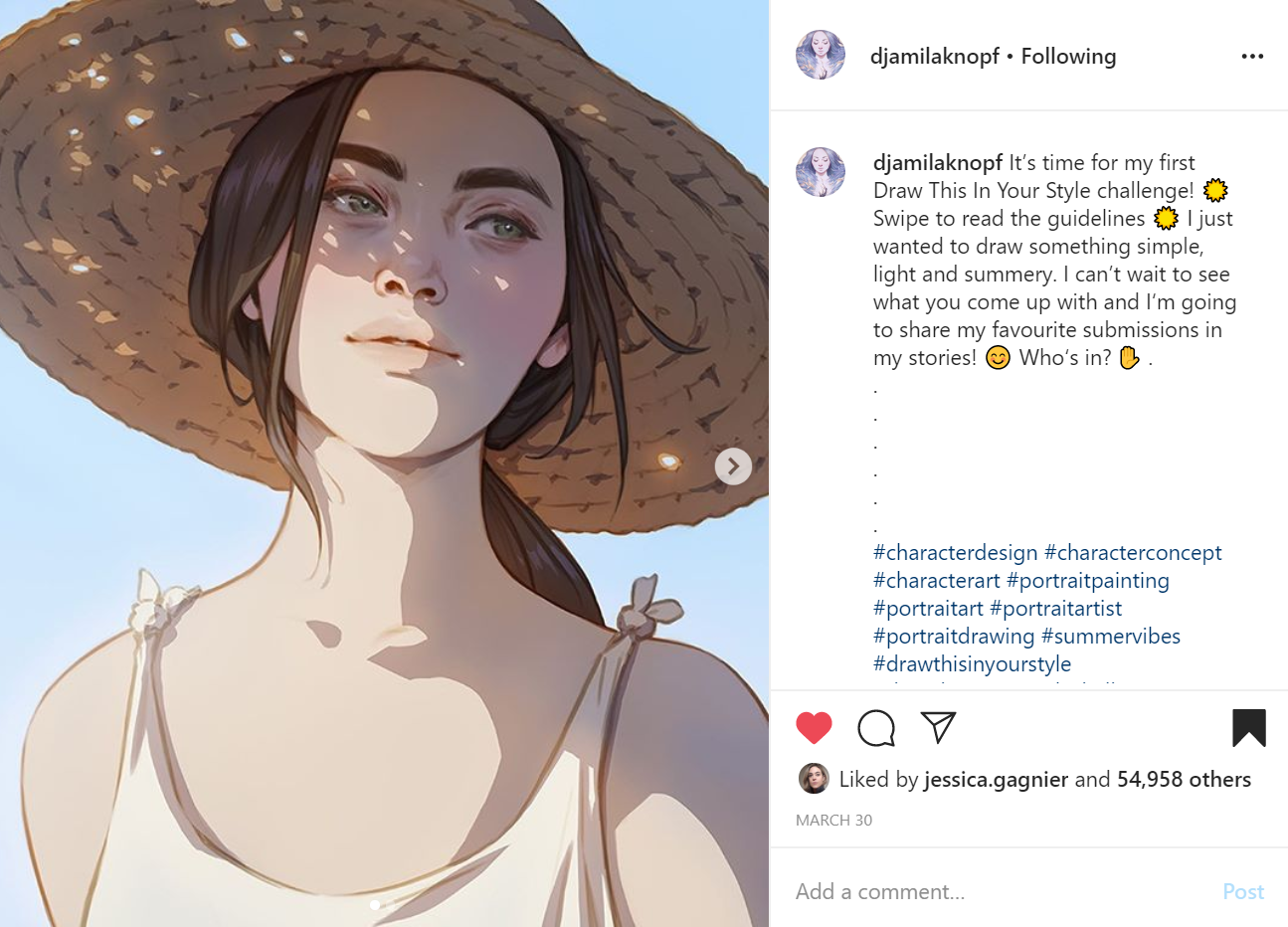 I was immediately excited. She is one of my favorite artists out there and I had recently binge watched a lot of interviews with her. Plus, this was her first submission to DTIYS and it was exactly the kind of challenge I needed during quarantine. 

I started by collecting reference images of people wearing sunhats, creating different models in the Artpose app, and came up with multiple thumbnails to see which felt best to convey "the feeling of summer". One was the portrait style Djamila did, one was from the waist up with a hand on the hat keeping the wind from pulling it away, another was a picnic with the subject laying on a blanket next to an open book and sunhat, but the last one was my favorite: A girl sitting on a hillside with dogwood trees in bloom. This one was inspired from memories of sitting in the grass and having all the pink and white dogwood petals glide through the air around me. Honestly, the picnic one was a close second and I might still do that for a different painting, but I'm very happy with how the chosen thumbnail turned out.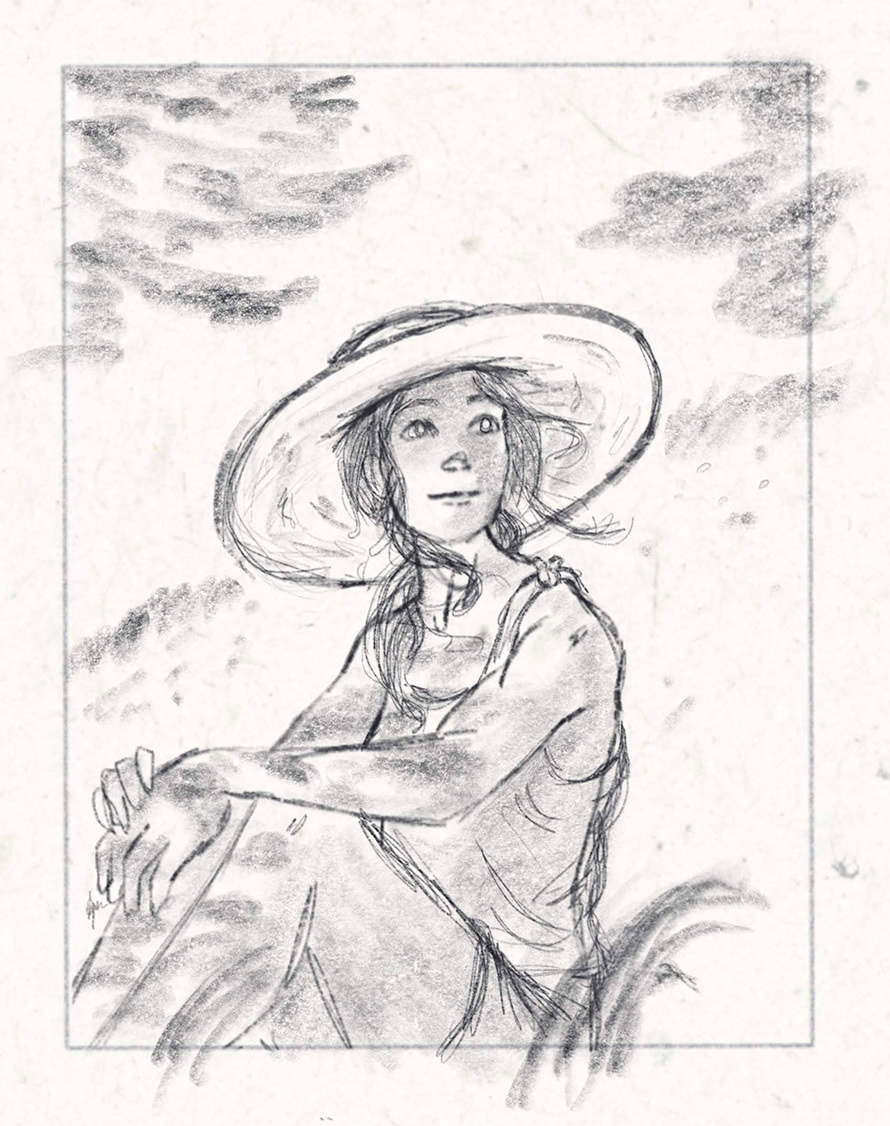 Some changes I made from thumbnail to sketch were things like the position of the blurred branch in the foreground; It looked better overlapping her hat. I also adjusted her hands because they were stressed and bent instead of being relaxed and slightly bent. The lines were also removed in the final version because this helped them blend in with the scene and allowed the girl to stand out.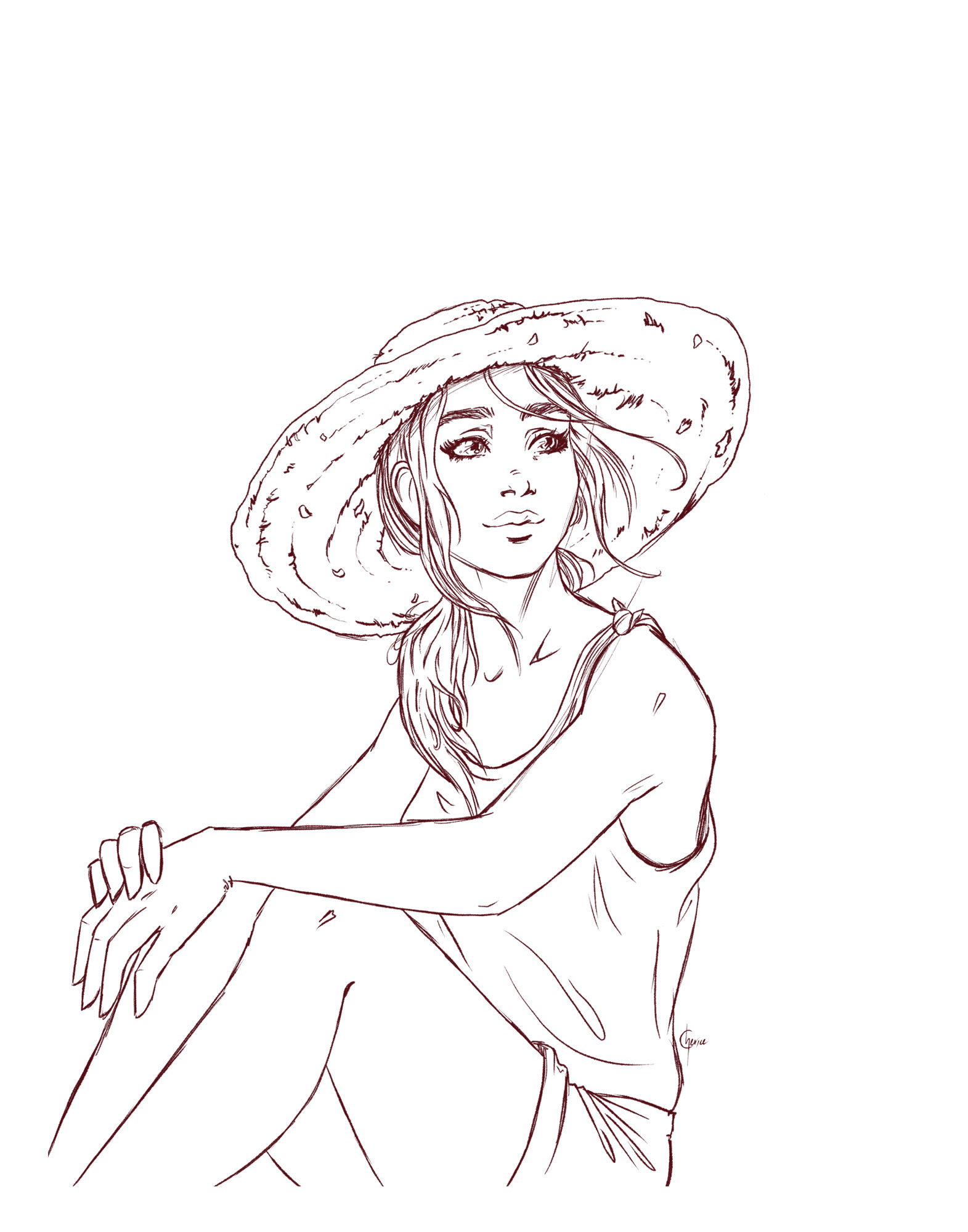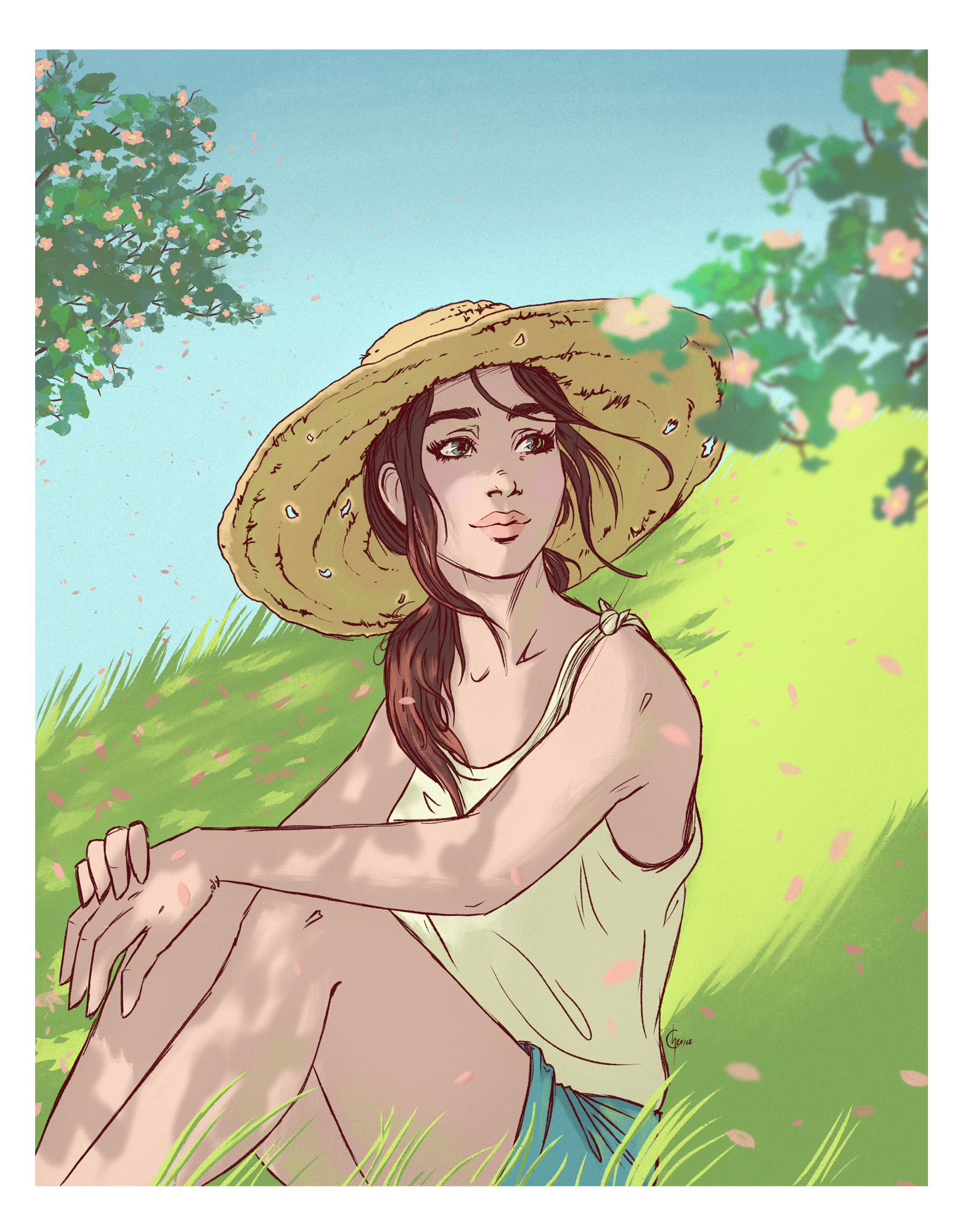 This was painted in Procreate with the following brushes:
Ink Bleed - Inking and sketching
Round Brush and Selection Tool - Subject and background flat color
Aurora - Leaves (Flowers were painted with the round brush)
Turpentine - Subject color blending
Damp Brush - Background color blending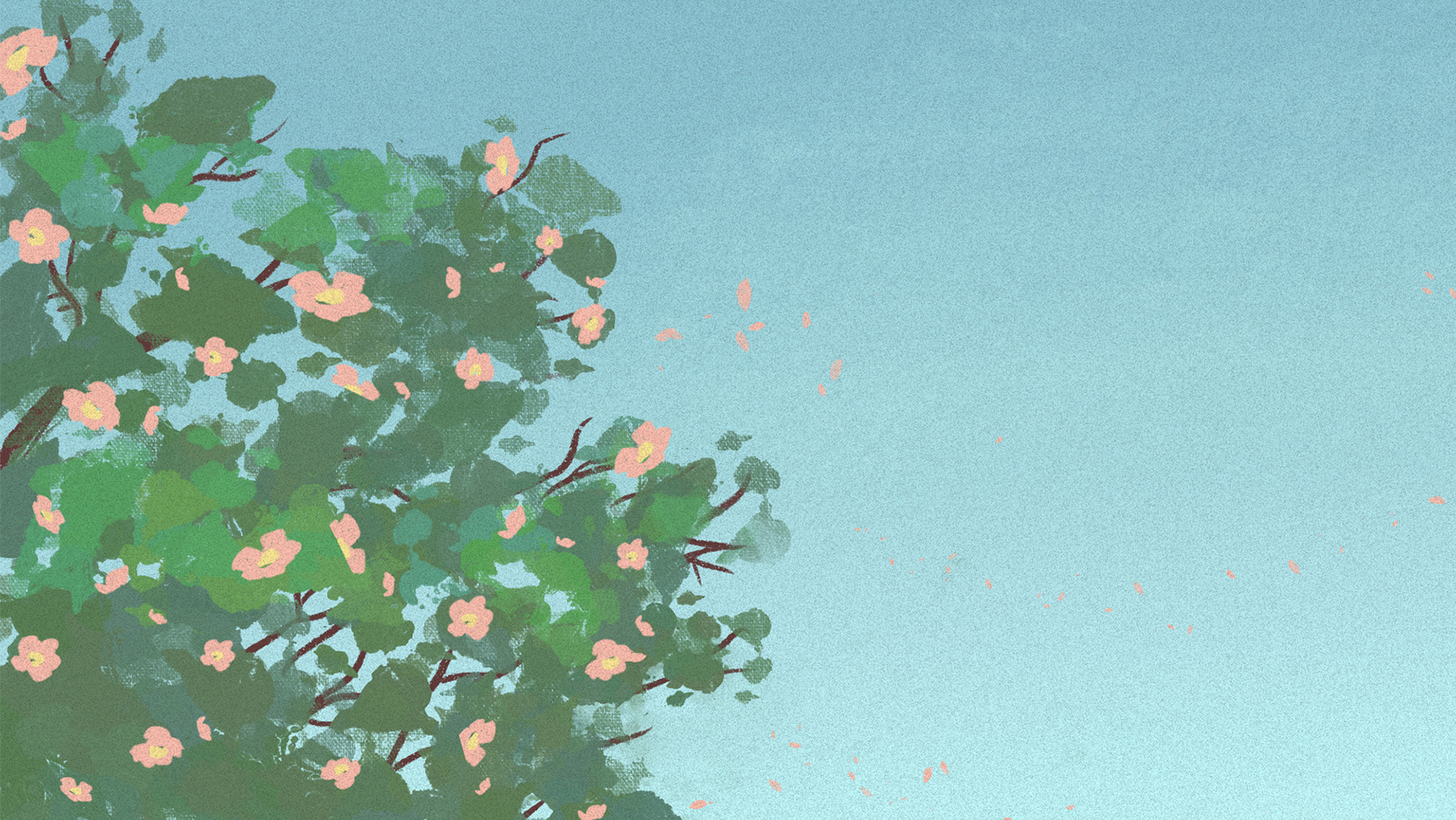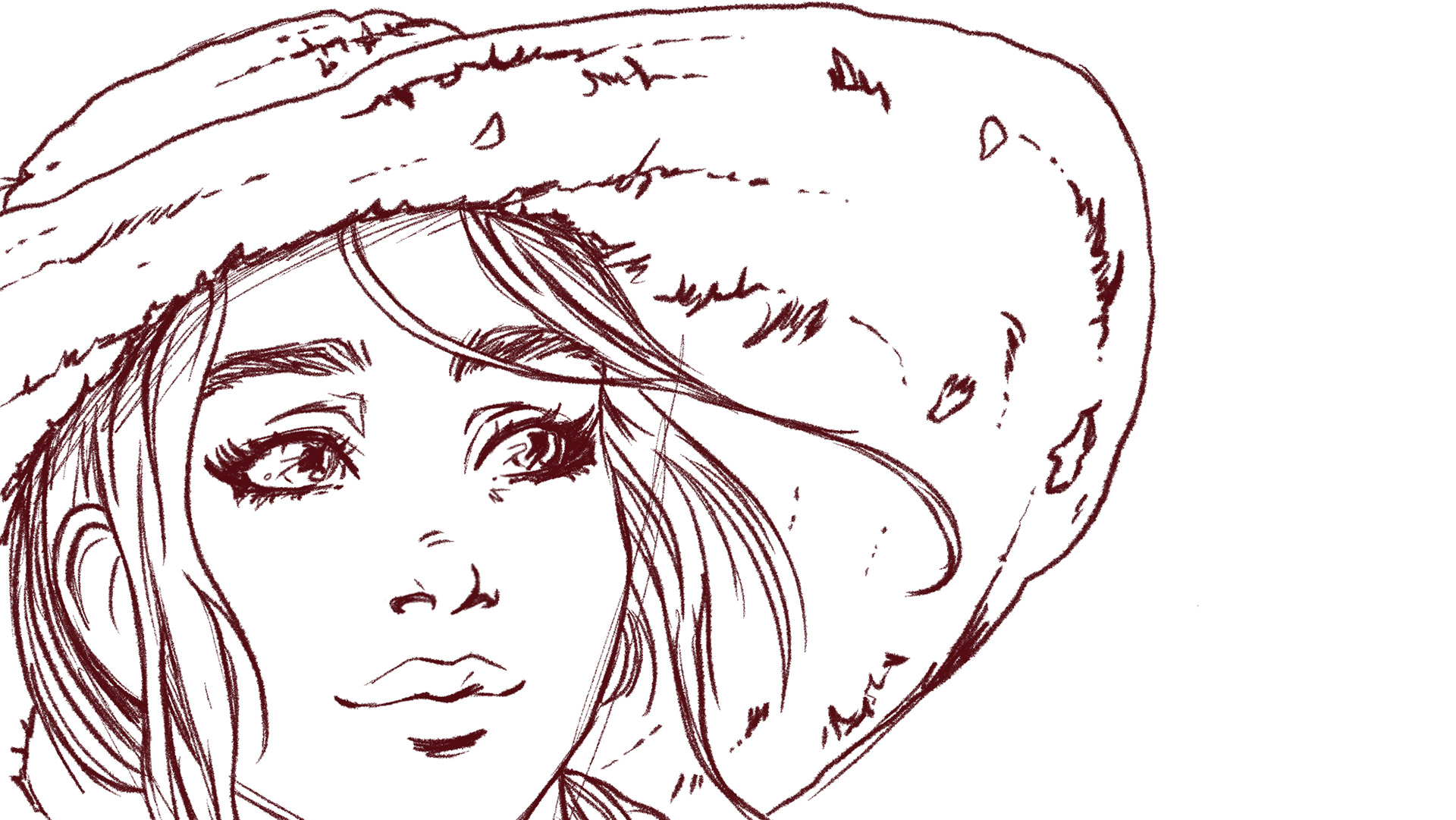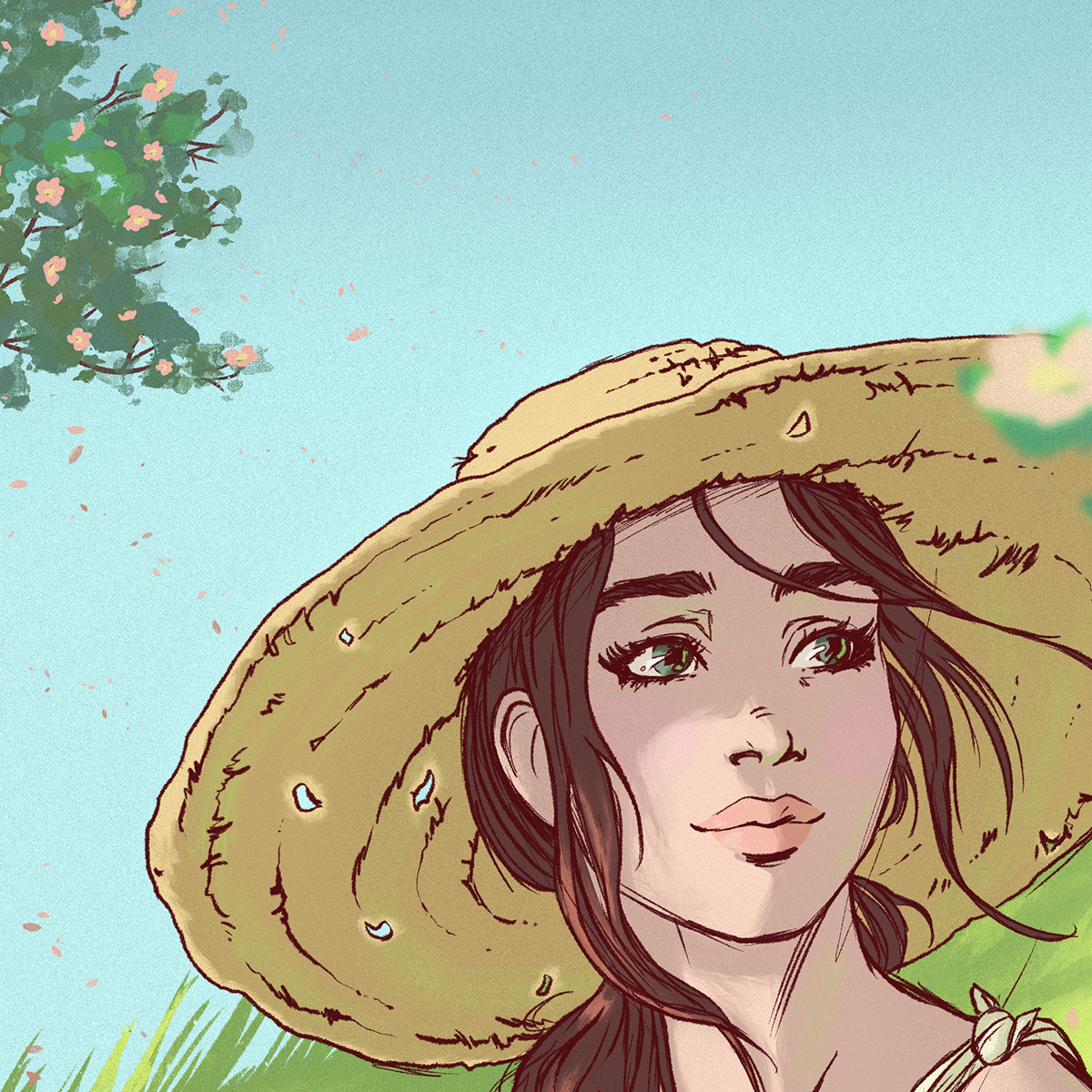 I really appreciate you taking the time to review my work and would love to hear from you. If you have any constructive criticism, tips, alternate ideas, or how you would caption this image, leave a comment below. 

Follow me on 
Instagram
 to see what I'm working on weekly and
email me
if you would like to work together or just to connect and talk art secrets.
Stay tuned for more craft.