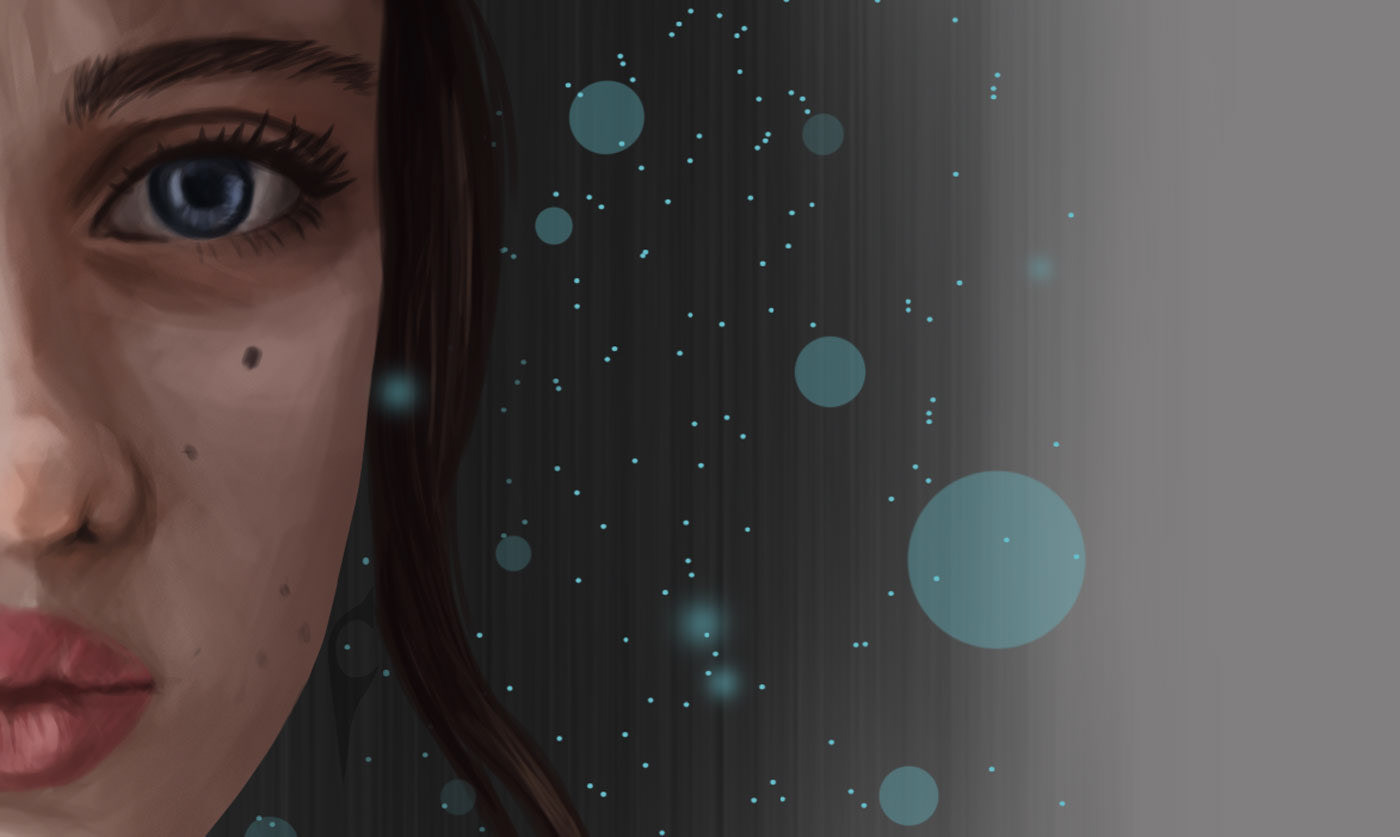 I wanted to attempt a new style idea that had been on my mind for about a week. It started while I was searching for inspiration, I scrolled over a collection of images that featured deep sea creatures and started to notice that what made these images so captivating was the glowing effect on the creature and the specks floating around it. I wanted to try and recreate that look and also make the subject sort of emerge from the dark.
The end result looked pretty cool, but not great and with Krysten's dark hair on a dark background her character felt a little lost on me. Making the background lighter and adding a sponge shade behind her gave the artwork a much better feeling.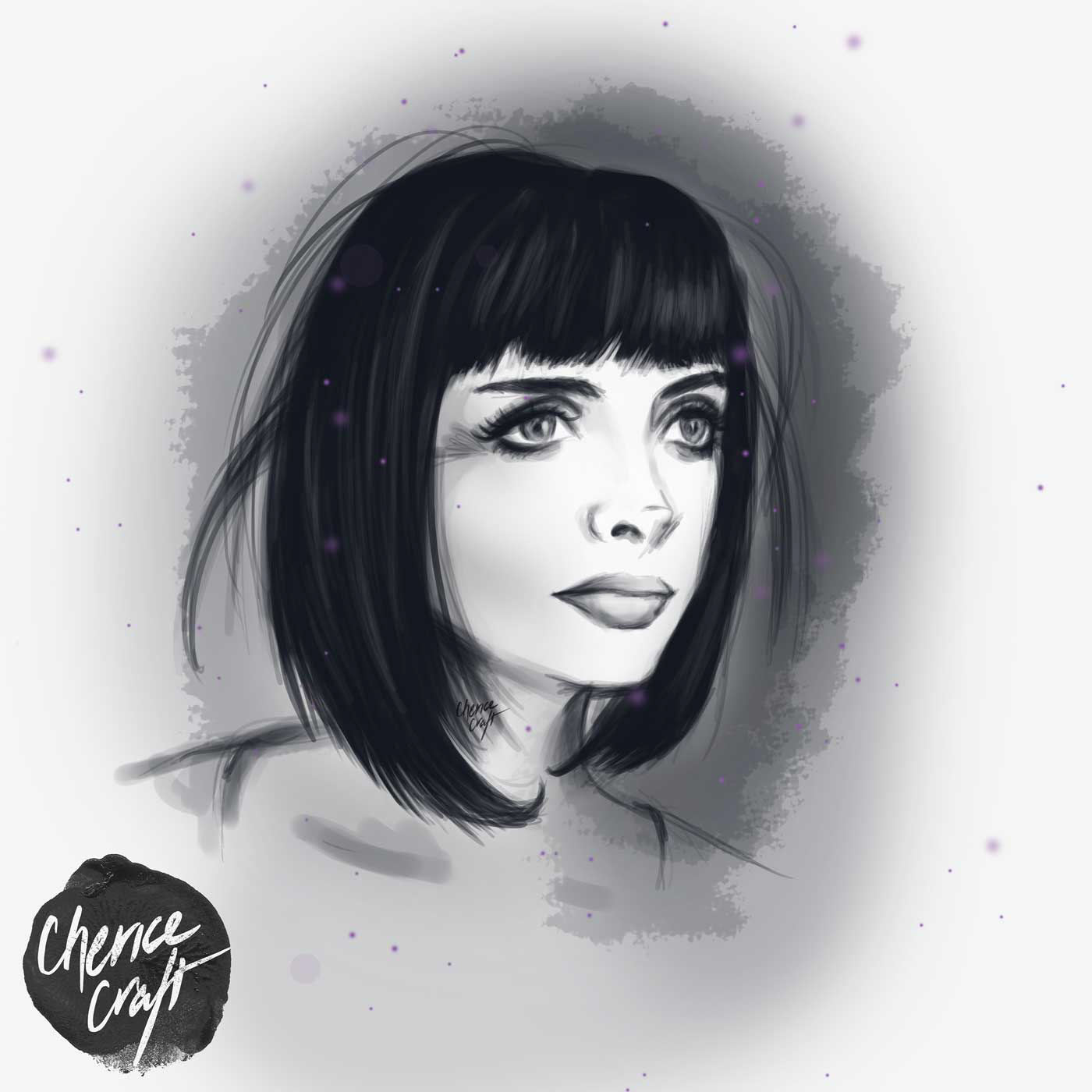 Keeping the rough sketch (so I don't get distracted trying to perfect everything), I added some color, more specks of different sizes, and a better background. After this round, I noticed that the tiny specks would look better behind the figure and having a multi colored background could result in a more dynamic image.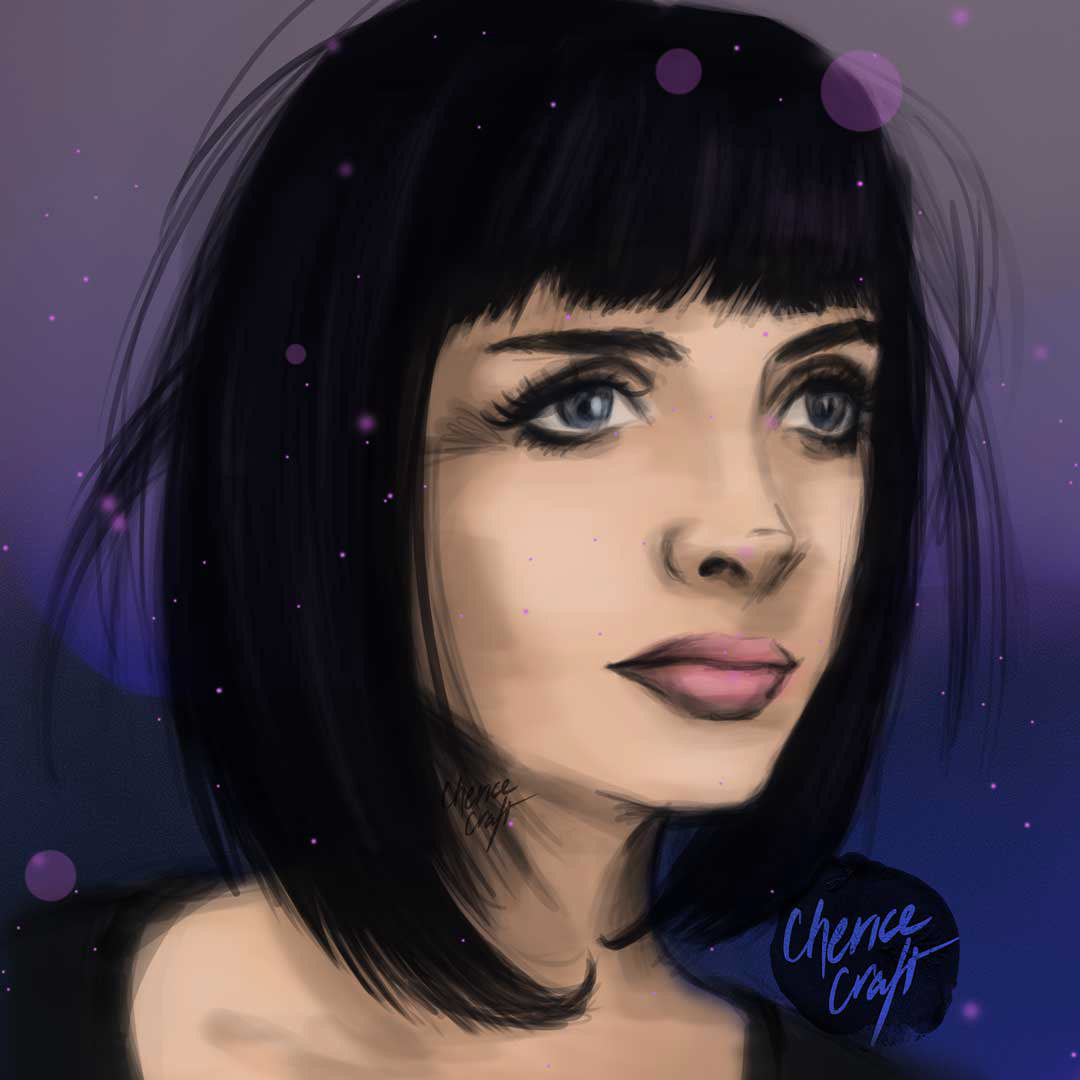 With that idea, I turned to bokeh styled photography and thought about how I could incorporate it into the background.
Later that day, I was looking around on Instagram when I came across an image of a forest that Justis Comics posted asking, "Where is your favorite place to get away from it all?"
I responded, "Deep into a bowl of fresh salsa."
Shortly after, I got a message from the person running their page stating that she loved my work and wanted to know if I would like to be featured on her page. I was stunned! Nobody's ever offered that before. She was so kind to me that I asked if it was okay for me to draw and post an image of the main character from the comic the Instagram page was covering; Whisper. This was a really fun experience and my first favorite speckled painting is below!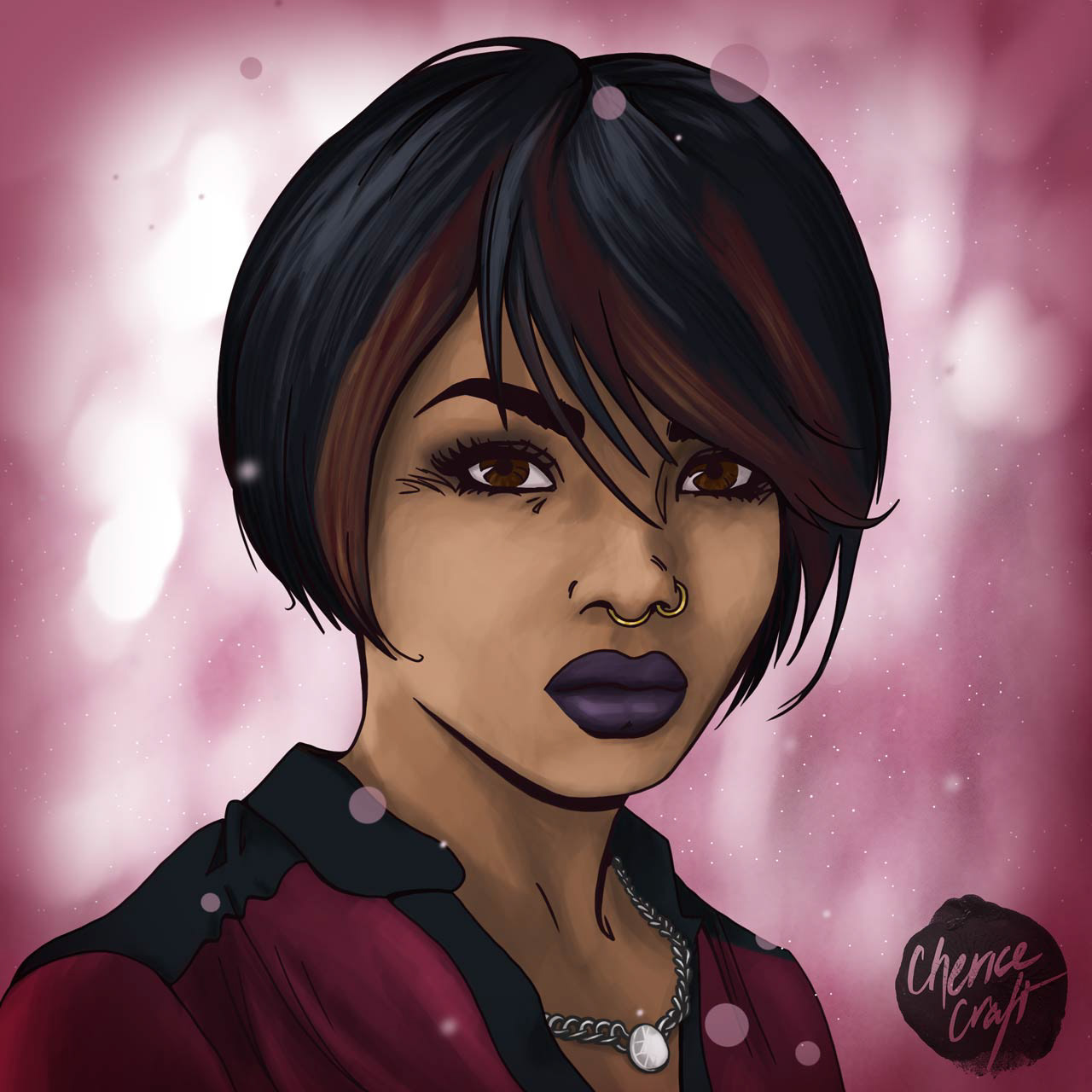 A few weeks after that creation, I tried again and am happy to say the next image is my favorite successful digital painting (no offense to the previous art, I love them both).
It started with a freehand sketch, blocking in color, locking transparent layers and adding detail, turning off sketch layer, and refining, and then more refining. Total time was around 11 hours and it was well worth it. I'm very excited to make another one.